If we don't win, you don't pay.
Speak to the Attorney.
Born to serve.
633 W 5th Street #2890
Los Angeles, CA 90071
(213) 596-9642.
Date Modified: June 7, 2023
Our veterans risk their lives to ensure that we all stay safe, and the least we can do is offer them quality healthcare whenever they require it.
Injured at VA Medical Center?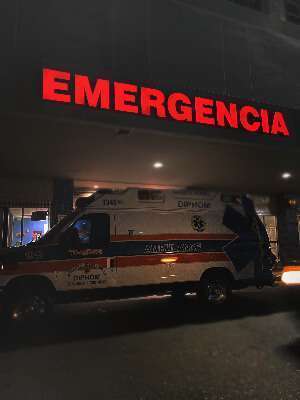 Unfortunately, that is not always the case, as most of the Veteran Administration hospitals are in poor states, providing below-standard medical care. Besides that, their parking lots are unsafe, with poor security and traffic enforcement.
Suppose you or your loved one suffered injuries or medical conditions due to substandard medical care or medical malpractice. In that case, you may have a civil claim and are eligible for compensation for your injuries. Contact our personal injury attorneys for legal guidance.
Medical Malpractice in the United States
Poor medical care can lead to medical errors, including medical malpractice, which is the third leading cause of death in the United States.
Recent studies suggest a grim nationwide situation, with more than 250,000 people dying due to medical malpractice.
Common Types of Medical Malpractice or Negligence in VA Hospitals
Because of negligence and medical malpractice, a veteran's affairs medical doctor may cause severe injuries or even wrongful death.
Some of the most common types of medical malpractice at VA medical centers include failing to diagnose a serious condition, surgical errors, incorrect treatment, birth injuries, misdiagnosis, medication errors, bedsores, dental mistakes, anesthesia errors, and failing to treat infections.
Can You File a VA Medical Malpractice Claim in Court?
VA medical malpractice cases are much different than your average personal injury case. The federal government owns and runs VA hospitals. Victims must pursue legal action against the United States since they own the VA hospital in federal court according to the Federal Tort Claims Act.
The FTCA allows veterans and their families to file a medical malpractice claim against VA doctors and employees if their negligent care caused an injury. "Negligence" is defined as a lack of ordinary care. "Medical malpractice" means negligence committed by a medical professional. It can be proven when an action is performed — or, in some cases, not performed — that would not be considered acceptable by the local medical community. There are many examples of medical errors that could cause a significant injury, including surgical, medication, and anesthesia mistakes, to name a few.
Loved ones of family members who died because of medical errors can pursue a "wrongful death" claim on behalf of the victim's estate and beneficiaries. The potential recovery for "wrongful death" and other damages is governed by state law and will vary from state to state.
Victims of VA medical malpractice also may qualify to receive benefits from a Section 1151 disability claim as well. In contrast to an FTCA claim, a Section 1151 claim can only be filed if the injury occurred at the VA hospital, outpatient clinic, or during a medical examination or surgery. Typically, these require less evidence than what is needed in an FTCA claim and cover fewer negligent acts than an FTCA claim would. A veteran can be awarded both an FTCA settlement and Section 1151 benefits; however, the VA will hold any disability payments until they have offset the total amount paid in a Federal Tort Claim settlement. Also, unlike disability compensation, any compensation received from your FTCA claim is paid in one lump sum rather than monthly payments.
Advertisement
What Is Sovereign Immunity?
The doctrine of sovereign immunity protects the United States government from civil lawsuits or criminal prosecution unless they have the government's consent. However, the Federal Tort Claims Act provides a way for victims to seek compensation for any injuries caused by military medical malpractice.
What Is the Federal Tort Claims Act?
Enacted in 1946, the Federal Tort Claims Act, or FTCA, is a federal law for compensating employees for any injuries or damage due to the negligence of a federal government employee.
Under this act, the federal government acts as a self-insurer, recognizing liability for negligence and wrongdoings or omissions under the federal employee's scope of work.
Claims in Federal Court Under the FTCA
Victims can recover compensation under claims for medical negligence or any wrongdoings or omissions that may have caused injuries to a patient at a VA hospital.
However, to make a successful claim, the victim must prove the following:
The federal employee had a duty of care toward the plaintiff.
The federal employee breached their duty of care and acted negligently or wrongfully.
The breach caused injuries to the plaintiff.
The plaintiff is facing damages due to the VA's medical negligence of the federal employee.
The claimant must provide the relevant documentation to prove these four elements, including doctor's notes, medical bills, appointment schedules, etc.
How to File Your Claim Under FTCA?
Under the FTCA, the claim process is quite strict and may take much longer than your average personal injury case.
The claim's process is as follows:
File a written claim with the relevant government department or administrative agency where the negligent federal employee works by completing a standard form 95.
Ensure you mention all the damages in your initial filing, as your civil lawsuit will be limited according to the listed impairments.
The relevant administrative agency has six months to accept or reject your claim. If a claim is rejected, you will have six months to file a lawsuit against the federal government in federal court.
If you don't hear from the federal agency after your initial claim filing, you can pursue a federal lawsuit at any time.
Suing the federal government is complicated, but experienced VA medical malpractice attorneys can help investigate your claim and recover maximum compensation for your loss.
Is There Any Deadline under the FTCA?
If you suffered injuries due to the negligence of a federal employee, there are strict deadlines that you must follow to file a claim.
According to the rules of FTCA, injured victims have two years following their injuries to file a claim against the administrative agency. Victims lose their right to pursue legal action upon failure to file within the two-year deadline.
Can the Victim File Civil Lawsuit After Rejection?
There is also another deadline besides the two years. If the victim is unsatisfied with the federal agency's findings, they have six months following the decision to file a civil lawsuit against the agency.
Are There Any Issues with the FTCA Deadlines?
Unlike many other laws, there is no time extension for claims under the FTCA for minors or juveniles. Then there is the issue of the deadline for medical malpractice.
California Code of Civil Procedure and FTCA Deadlines
According to the California Code of Civil Procedure section 340.5, a plaintiff has one year to pursue legal action after discovering their injury, within three years following the date of injury, whichever comes first. Simply speaking, upon knowing your injuries, you only have one year to file your lawsuit.
State Medical Malpractice Laws Under FTCA
Although the FTCA applies to federal courts, they also enforce some state laws, including medical malpractice laws. There are also some deadline exceptions for minors too. VA medical malpractice lawyers have legal knowledge, so it is best to speak to them to learn your legal options.
Why Choose Ehline Law?
Our personal injury attorneys have over 30 years of collective experience in helping protect the rights of injured victims and obtaining compensation for their loss through Veterans Affairs. Our VA hospital accident attorneys can help investigate your case, gather the evidence, file claims promptly, and hold the federal employee at the Department of Veterans Affairs / VA medical facility accountable for your loss. Contact us now or visit any of our law offices across California for a free case evaluation.
Contact a Personal Injury Attorney for VA Personal Injury Claims
Ehline Law is a premier personal injury law firm that provides legal representation to injured victims across California. If you've suffered injuries at a VA hospital, contact us at (213) 596-9642 for a free consultation on your case.
Auto Accidents
Government Claims
Premises Liability
Michael Ehline is an inactive U.S. Marine and world-famous legal historian. Michael helped draft the Cruise Ship Safety Act and has won some of U.S. history's largest motorcycle accident settlements. Together with his legal team, Michael and the Ehline Law Firm collect damages on behalf of clients.
We pride ourselves on being available to answer your most pressing and difficult questions 24/7. We are proud sponsors of the Paul Ehline Memorial Motorcycle Ride and a Service Disabled Veteran Operated Business. (SDVOB.) We are ready to fight.